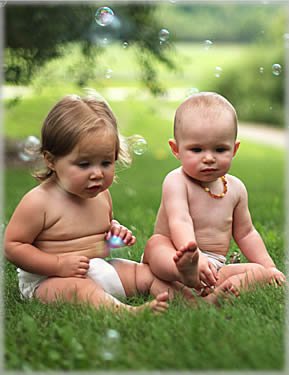 Tiny Tush Trim Fitteds One Size Cloth Diapers
If you want natural fibers for your cloth diapering system, Tiny Tush Trim 4.0 fitted diapers are your best option.
Perfect fit from newborn to potty training, 8-35lbs

Customize absorbency with snap-in diaper doubler

Designed for added comfort and absorbency

Choose soft hemp/cotton blend or 100% organic cotton

Strong and durable snaps


You'll love that the hidden snaps don't touch baby's sensitive skin

Great for parents with multiple children in diapers

Made in USA
This diaper requires a diaper cover.
One Size Cloth Diapers
Tiny Tush Trim 4.0 are the only diapers you will need to buy for your baby. Our popular snap-down rise gives you 3 sizes in one diaper that grows with your baby.
No bulk on newborns because the diaper doubler can be used as a newborn diaper. For the tiniest newborns, just set the contour, snap-in diaper doubler in a cover without the rest of the diaper, and you will have plenty of absorbency. No annoying gapping waist, like you get with some one-size cloth diapers. For heavy wetters and toddlers, snap-in the diaper doubler and go.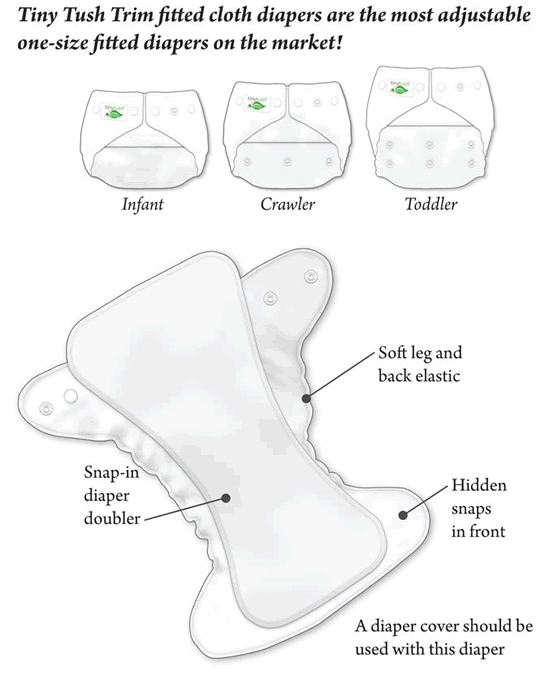 Trim Fitted Diaper
Even with the rise snapped down and the snap-in folded in the front, the diaper has a trim fit on small babies.
Save Money and Hassle
Do you have an infant and a toddler to diaper? Simplify and save money with one diaper for both.
Easy Care
You get fast cleaning and drying times because the diaper doubler is separate from the diaper. Remove the snap-in diaper doubler when soiled for easier clean up. Natural fibers can be washed and dried on hot or cool. Natural fiber diapers can take what your baby puts them through.
Durable
These workhorse diapers will last through hundreds of washes. With a one-size cloth diaper, you need durability to last through one baby's full diapering career.

Quality Made in USA
Tiny Tush has been making quality cloth diapers since 2000. Tiny Tush cares about genuine sustainability for people and planet, so we choose to keep diapers and fabrics made in the USA.
ORIGIN: Made in USA with custom fabrics
MATERIALS: Either 100% organic cotton or 55% hemp / 45% cotton