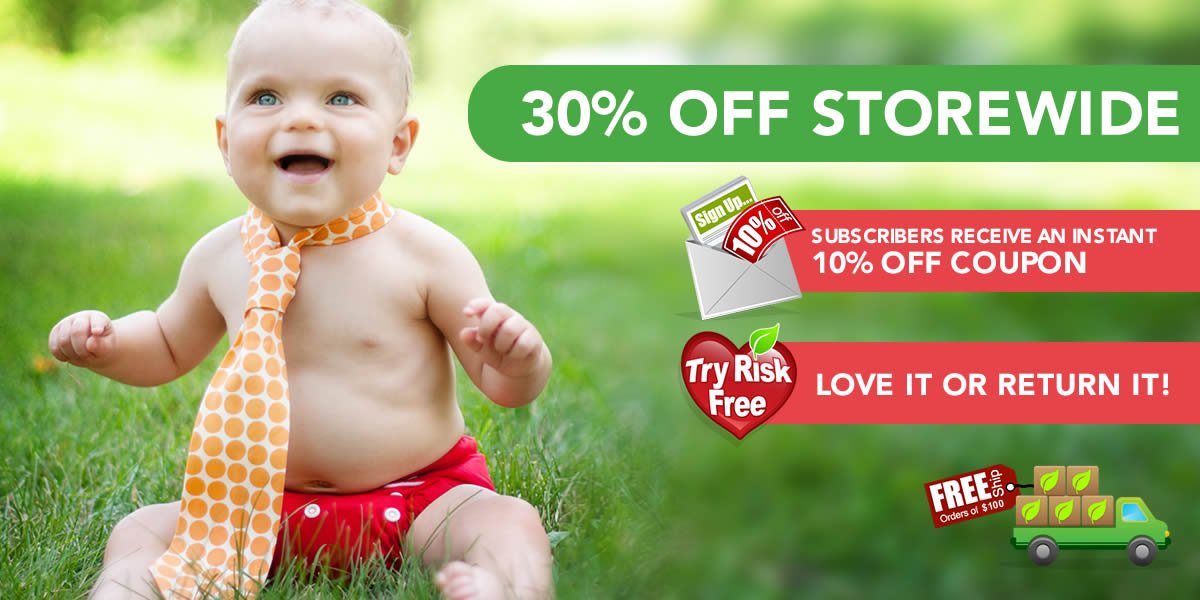 We're Your Cloth Diapers Store...
Tiny Tush Natural Baby Boutique offers a wide variety of high quality and easy to use cloth diapers, diaper covers, diaper liners, diaper packages, Chinese Prefolds, fitted cloth diapers, wool soakers and other cloth diapering accessories.

Our customers depend on Tiny Tush's reliable customer service and quick shipping. We have most items in stock for quick shipping and most orders are received within a week from the order date.

Because our cloth diapering customers are important to us we also offer support when it comes to how our products are used and laundered. Just visit our contact page to email or call with any of your questions or concerns. Why not give cloth diapers a try and see how easy and economical they can be?